Article: Best Place To Buy Luxury Seats Online - When You Need The Finest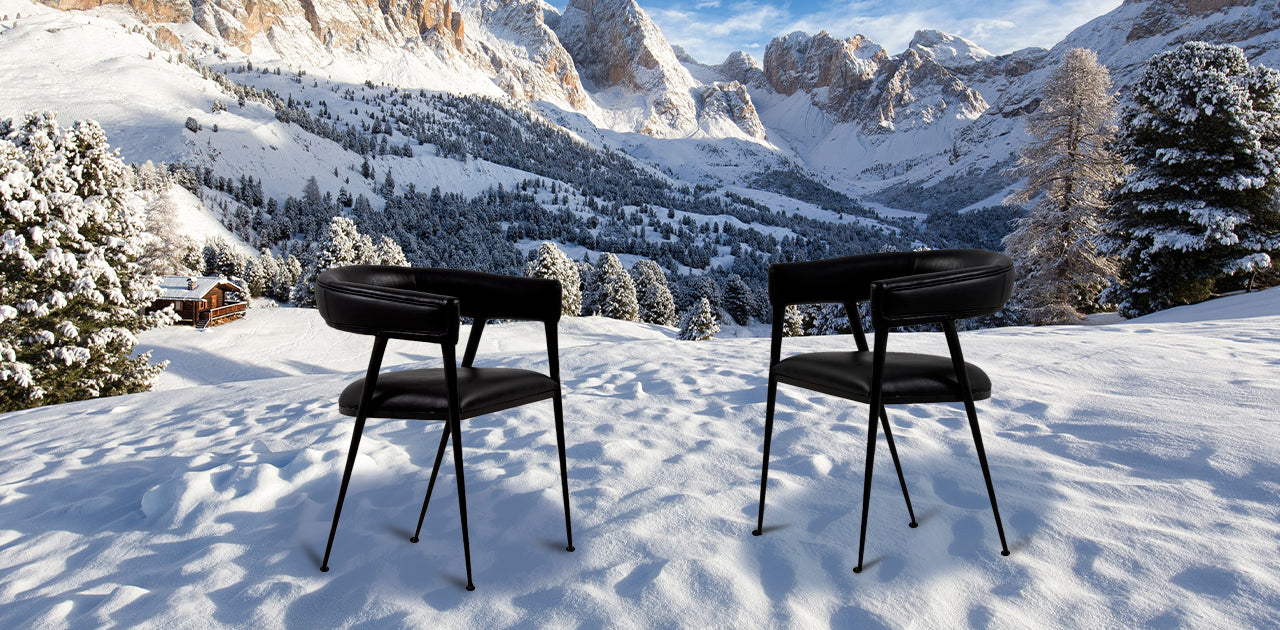 Best Place To Buy Luxury Seats Online - When You Need The Finest
Seats are an essential part of our lives. They're important at home, but they're also crucial at work. A lousy seat can do more than make you uncomfortable in an office environment. It can cause issues with your back, legs, and neck. It doesn't matter if you're an office worker or a web entrepreneur; looking after your back is an essential step to ensuring that you're healthy and ready to work. Cleandco.com is a site that provides modern luxury furniture for your office, home, and outdoor needs. It is a place you should choose to buy luxury seating online when you need the finest. Here are some of the finest seats available on cleandco.com.

Brooklyn Bar Stool: Brooklyn Bar Stool is a great compact piece of furniture for sitting, standing, and eating! It's a great size for fitting in tight spaces and can also be used as a decorative accent to a room. Brooklyn Bar Stool is perfect for any home and is perfect option to consider when you are about to buy luxury seating online! A piece of furniture inspired by a famous landmark can act as a conversation starter, especially when guests to your home notice and ask about the stool! Includes all hardware and tools needed, is durable, and easy to assemble.

Zeppelin Bench: The Zeppelin counter stool is a breathtaking design with a combination of metal and leather. The base is made of metal bars in an abstract shape and a gunmetal finish. It's a comfortable brown leather cushion on top. When you buy luxury seating online, especially Zeppelin stool, you would make office, bar area, or anywhere else a great place to be!

Cayo Pouffe: Bring a bit more life to your interiors with this Cayo pouffe. The Cayo pouffe is a lovely Moroccan-inspired pouffe made by joining two gold metal sections. The seating is finished in either blue or black, with a patterned, matt-textured linen cushion. This pouffe is exceptionally comfortable due to the width of the seat, in addition to its depth. Buy luxury home décor products, such as this pouffe to make any space more welcoming and cozy by adding this piece to the interior.

Mayfair Chair: A touch of elegance to the functional simplicity of this Scandinavian-inspired chair. The solid metal structure with rustic bronze finish of this chair is sure to turn eyes towards it. To add more comfort, we have added a linen cushion seat. Designed by the experts at cleandco.com, this luxury chair is a design classic. Functional and straightforward, the chair features metal arms on leather-wrapped wood and a beech wood frame. The cushion is removable and stain-resistant.

Copper Bench: If you're decorating a home and working with a small space, you want to ensure you're using every inch of the room. A stylish option can be a bench. This bench, in particular, is one of our favorites. The seating area is made from shagreen leather, so it's aesthetically pleasing. The seat is wide and comfy, perfect for curling up and reading a book or snuggling up with a loved one and watching a movie, but it's also spacious enough to use as an ottoman. The bench's frame is a sleek and modern-looking brushed metal, which will complement many different styles and tones in the room. If you're looking to buy luxury home accessories, this chic and comfortable accent piece is a must have for your home.